MemorialsQR Website
Project info
Global Start-Up, focusing on immortalizing your loved ones via QR plate (which links to a personal website page).
Years active
2010 – 2012
Technologies involved
UX, UI design, WordPress developer, e-commerce
Root page
The Site & Store main page, contain advertising information –  "how it works" slider, an example of the memorial page on a mobile device and banners encouraging the users to sign in for a personal memorial page and order the QR plaque
About us
Store page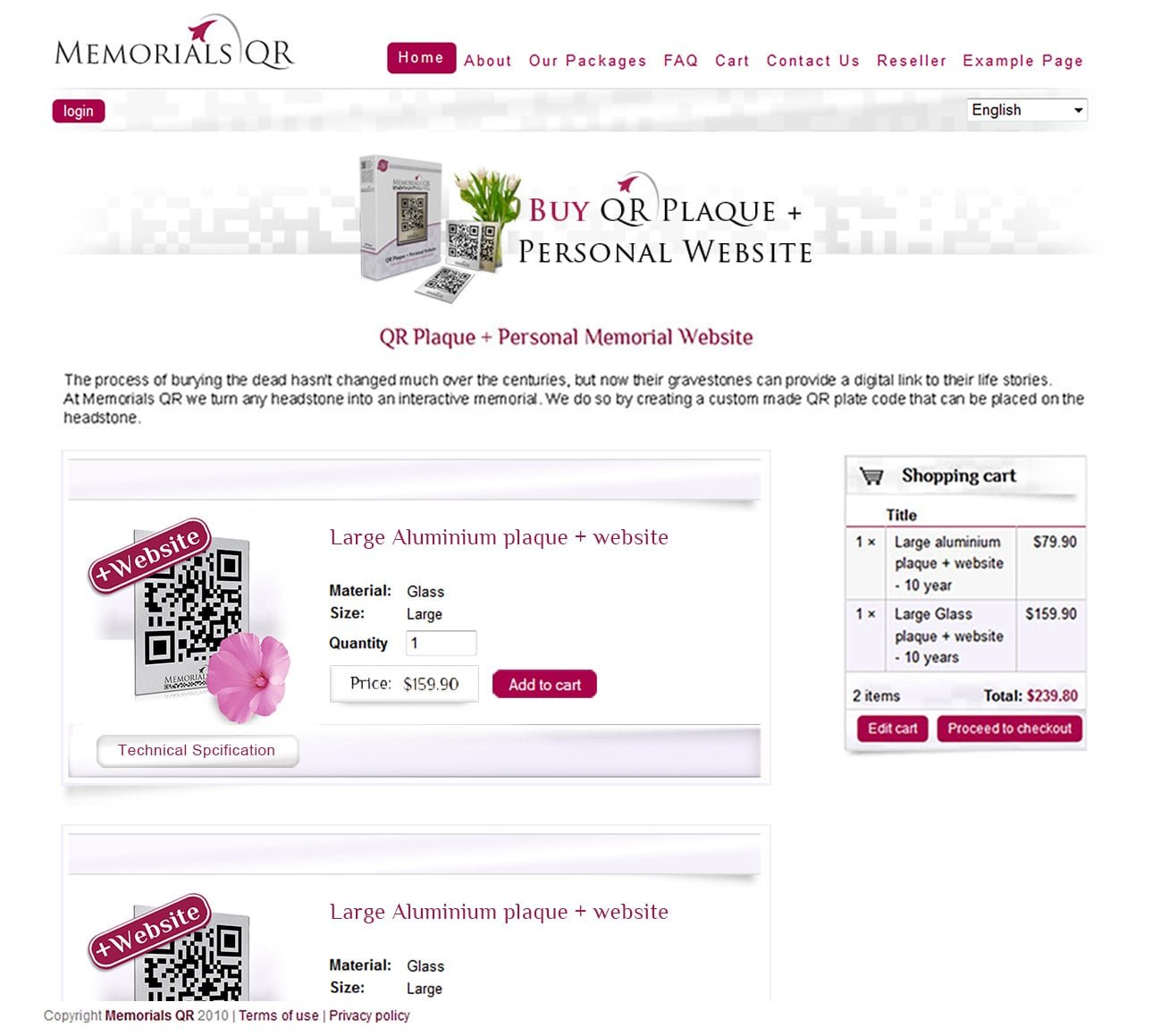 Plaque page
extended information about a specific plaque, the users can order plaques from different materials – aluminum, glass, silver, and gold.
Memorial page
an example of a memorial page for John F. Kennedy, each page contains tabs with general information, gallery, videos, and the tombstone location on an interactive map. the user can decide to change the look of this page by choosing different themes.